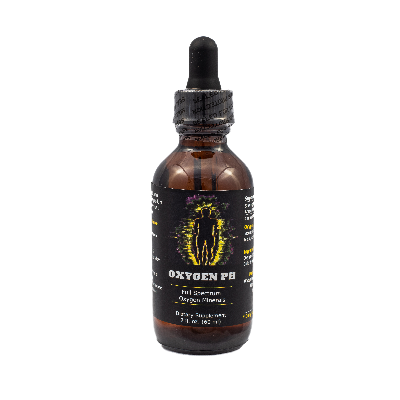 Oxygen pH Nutrition Health Formula - Net 2.oz
Oxygen pH Nutrition Health Formula  is a versatile blend thoughtfully created to enhance your vitality, mental clarity, and overall well-being. This formula introduces pure oxygen, which may lead to increased energy and mental clarity. It also has the potential to support sports performance, fortify the immune system, and assist in the detoxification process.
With its certified purity and seamless integration into your daily routine, our liquid provides a straightforward path to a healthier, more energized life. The formula offers several potential advantages, including being a powerful antioxidant against free radicals, increasing blood oxygen levels, and boosting cellular performan 
Important Information:

No known side effects

100% oxygen that has been carefully stabilized

   
Net 2.0 fl.oz  
Disclaimer: 
These statements have not been evaluated by the Food and Drug Administration (FDA). These products are not meant to diagnose' treat or cure any disease or medical condition. Please consult your doctor before starting any exercise or nutritional supplement program or before using these or any product during pregnancy or if you have a serious medical condition.
---
Share this Product
---
More from this collection