• loss soul • mindful therapy • soul balance • soul retrieval • soul therapy • soulmate
  Soul Therapy is designed to heal a person psychological traumatic conditions either emotional or spiritual. Due to traumatic circumstances, abuse, betrayal, accident, experience the death of a love one or spiritual karma, the soul can become fragmented and that can influence the signal activity of the mind in negative thought; leaving the person feeling loss or dissociated.  These traumatic events can disrupt a person's thought process, mood, feeling or ability to relate to others. It is also known to lead to a sense of detachment or separation from one's true self. Important Information:  Initial Appointment Required 60 minute session...
---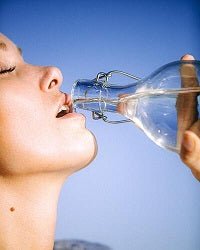 Wake up from Dehydration Texas water leaves a residue that can build up around faucets, sinks, and bathtubs. Imagine what it does to your body when you don't take extreme caution to filter out all the excess metals and dissolved solids in your tap water? When your body is adequately hydrated, you feel refreshed and energetic. Many people don't know the signs of extreme dehydration because they're in a state of low hydration all the time. Dehydration is one of the causes of mental and physical illnesses. Bottled water companies ship water in plastic bottles that leech chemicals into the...