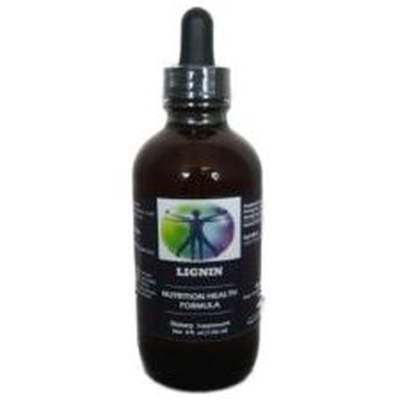 Lignin Nutrition Health Formula
Lignin Nutrition Health Formula, a natural and organic substance derived from pine trees. This thoughtfully created formula is designed to potentially offer support for general well-being, targeting various areas that may benefit from its application.
Consider Potential Applications:
Addressing Inflammation: Lignin is known for its potential to address inflammation, which may have implications for conditions such as arthritis, musculoskeletal injuries, and certain inflammatory disorders.
Possible Pain Management: Lignin might have the potential to aid in pain relief by potentially addressing inflammation and, potentially, by affecting pain signals.
Enhanced Drug Penetration: Lignin's ability to enhance skin drug penetration could be useful for certain transdermal drug delivery methods.
Support for Soft Tissue Healing: Some studies suggest that Lignin may play a role in supporting the healing of soft tissues, including burns and scars.
Antioxidant Properties: Lignin has shown some antioxidant properties, which may contribute to addressing oxidative stress.
Exploration in Interstitial Cystitis: Lignin has been studied for its potential effects on alleviating symptoms related to interstitial cystitis, a condition associated with painful bladder symptoms.
Important Information:
No known side effects have been reported.
It is claimed to be 100% pure natural organic food-grade.
Contains 4 fl. oz."
Disclaimer: 
These statements have not been evaluated by the Food and Drug Administration (FDA). These products are not meant to diagnose' treat or cure any disease or medical condition. Please consult your doctor before starting any exercise or nutritional supplement program or before using these or any product during pregnancy or if you have a serious medical condition.
---
Share this Product
---
More from this collection