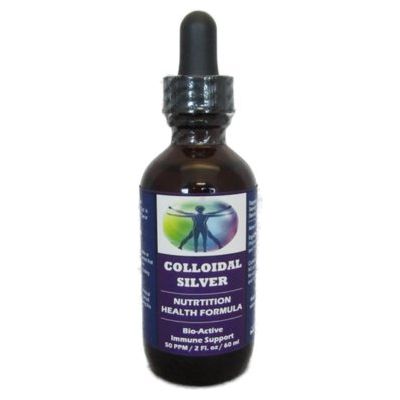 Colloidal Silver Nutrition Health Formula
Sale price
$25.00
Regular price
$35.00
The Colloidal Silver Nutrition Health Formula is carefully crafted using high-quality ingredients known for their potential resilience against various threats. These natural components are believed to possess properties that could be beneficial in addressing a range of health challenges. These challenges may include general infections, skin irritations, and respiratory issues, among others.

Additionally, this formula aims to offer support against a wide range of external threats, potentially aiding in reducing certain discomforts, protecting against certain intruders, and possibly assisting in easing symptoms related to common ailments. It is intended to be a versatile option for managing specific discomforts, with a potential to contribute to overall immune system well-being. Its design focuses on ensuring efficient absorption due to its high bioavailability
Important Information:

Topical antiseptic for

 burns, thrush, psoriasis and eczema.


Avoid long-term use of colloidal silver

2-5 drops applied directly to the skin
1-2 drops into eyes for pink eye
5-10 drops can be applied vaginally or anally
Medical grade 100% pure silver

Net 2 fl. oz.
Disclaimer: 
These statements have not been evaluated by the Food and Drug Administration (FDA). These products are not meant to diagnose' treat or cure any disease or medical condition. Please consult your doctor before starting any exercise or nutritional supplement program or before using these or any product during pregnancy or if you have a serious medical condition.
---
Share this Product
---
More from this collection