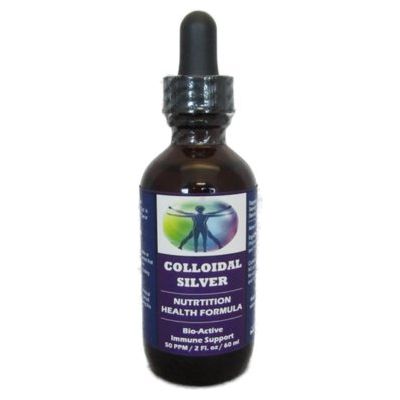 Colloidal Silver Nutrition Health Formula
Sale price
$25.00
Regular price
$35.00
The Colloidal Silver Nutrition Health Formula is thoughtfully crafted with medical-grade ingredients known for their resilience against various pathogens. These natural components possess antibacterial, antimicrobial, and antiviral properties, which may be valuable in addressing a range of health challenges. These include infections, hay fever, wounds, skin irritations, sinus discomfort, eye discomfort, ear concerns, respiratory issues, and more.
Moreover, this formula is designed to provide support against a broad spectrum of external threats, potentially helping to reduce inflammation, protect against fungal and bacterial intruders, and potentially assist in speeding up recovery from common colds and flu. It is designed to serve as a versatile solution for managing sinus discomfort and allergies, while also being thought to support overall immune system function. Its high bioavailability ensures efficient absorption
Important Information:

Topical antiseptic for

 burns, thrush, psoriasis and eczema.


Avoid long-term use of colloidal silver

2-5 drops applied directly to the skin
1-2 drops into eyes for pink eye
5-10 drops can be applied vaginally or anally
Medical grade 100% pure silver

Net 2 fl. oz.
Disclaimer: 
These statements have not been evaluated by the Food and Drug Administration (FDA). These products are not meant to diagnose' treat or cure any disease or medical condition. Please consult your doctor before starting any exercise or nutritional supplement program or before using these or any product during pregnancy or if you have a serious medical condition.
---
Share this Product
---
More from this collection