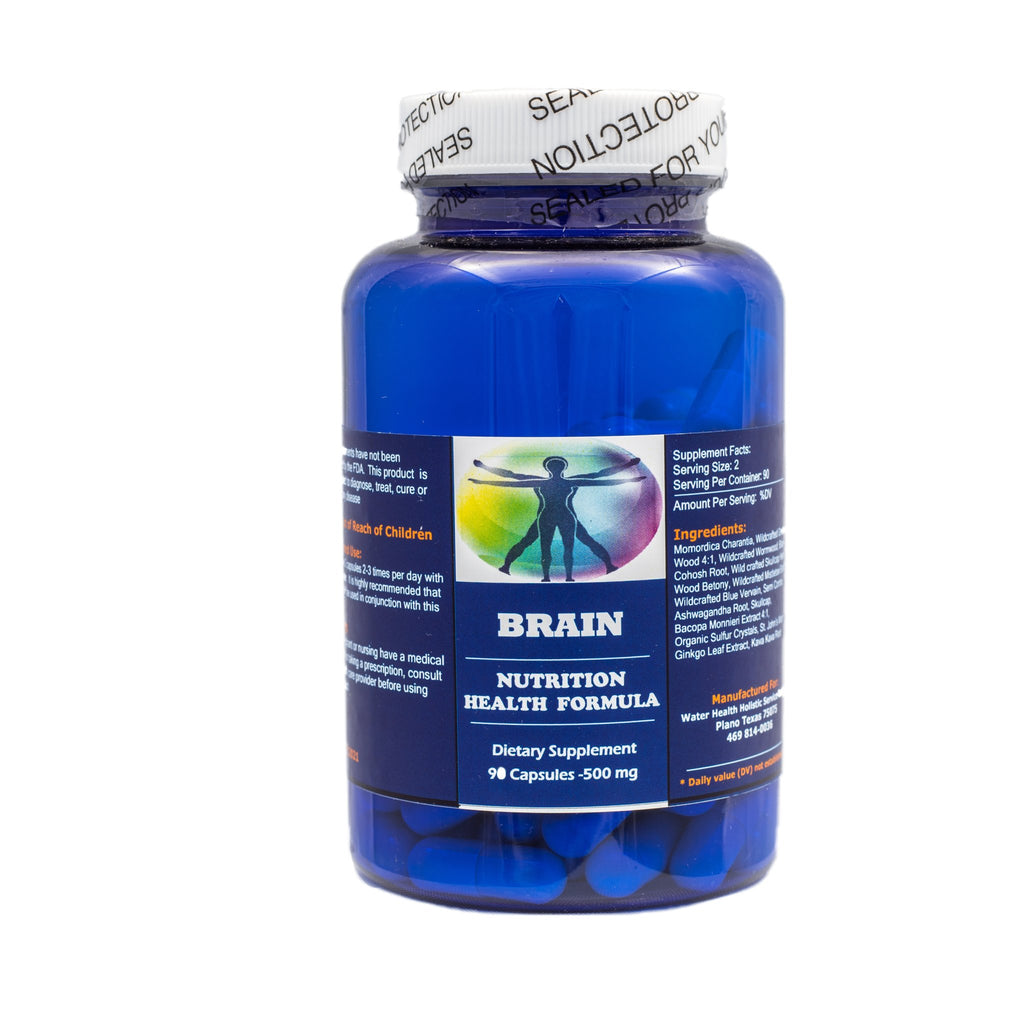 Brain Nutrition Health Formula
Elevate Your Cognitive Potential with Brain Nutrition Health Formula
Are you ready to unlock your brain's full potential and embrace peak cognitive performance? Look no further than Brain Nutrition Health Formula, a cutting-edge supplement meticulously designed to nourish your brain and promote optimal brain health.
Protect Your Precious Brain: Our formula is packed with potent antioxidants that act as a shield, safeguarding your brain against free radical damage. Preserve your cognitive vitality with every dose.

Fuel for Your Mind: Experience a surge in energy production within your brain's mitochondria, the powerhouses of cognitive function. Feel your mental energy soar.

Enhanced Brain Function: Elevate your cognitive abilities to new heights. Enjoy improved memory, focus, and mental clarity as your brain operates at its best.
Why Brain Nutrition Health Formula?:
Scientifically Formulated: Our formula is crafted with precision, backed by scientific research to ensure every ingredient contributes to your brain's well-being.

Quality Assurance: We prioritize quality and purity. You can trust that each capsule contains the finest ingredients, free from compromise.

Cognitive Well-being: Invest in your cognitive well-being and fortify your brain's resilience against the demands of modern life.
Experience Your Full Cognitive Potential:
Your brain is your most precious asset. It's time to nurture it with the care it deserves. Choose Brain Nutrition Health Formula and embark on a journey to enhanced brain function, mental clarity, and lasting cognitive vitality.
Elevate your cognition. Unleash your potential. Order Brain Nutrition Health Formula today and experience the difference in brain health and performance. Your future self will thank you for this investment in your cognitive well-being.
brain performance and promote brain health. It is rich in antioxidants that help protect against free radical damage in the brain, while also boosting energy production in the brain's mitochondria. Experience improved brain function with Brain Nutrition Health Formula!
Important Information:

No known side effects

Supplemental nutrition
All herbs are handcrafted
Net Capsules: 90
Disclaimer: 
These statements have not been evaluated by the Food and Drug Administration (FDA). These products are not meant to diagnose' treat or cure any disease or medical condition. Please consult your doctor before starting any supplement program .
---
Share this Product
---
More from this collection