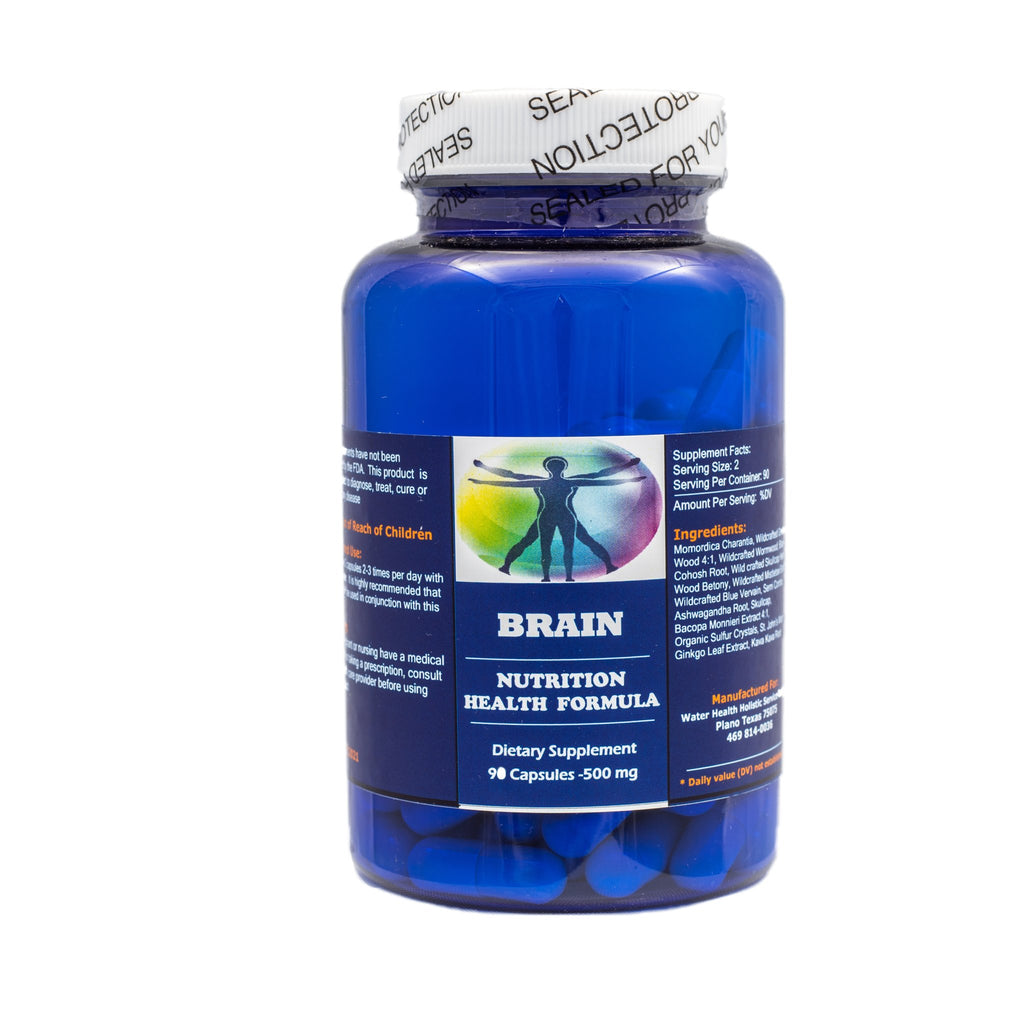 Brain Nutrition Health Formula
The Brain Nutrition Health Formula embarks on a dedicated journey to enhance brain function and overall well-being. It features a unique blend of natural ingredients, including Wormwood Extract, Black Cohosh Root, Skullcap Herb, Wood Betony, Mistletoe Extract, Blue Vervain Extract, Semi Contra Extract, Ashwagandha Root, and more. This harmonious fusion of ingredients offers a protective shield against neurotoxins.
Here are the potential benefits it may offer:
Cognitive Resilience: Supporting you in overcoming life's challenges and protecting your cognitive well-being.

Stress Management: Aiding in managing stress and promoting tranquility and mental harmony.

Brain Nourishment: Providing essential nutrients for optimal brain health and vitality.

Mental Clarity: Enhancing cognitive clarity and problem-solving abilities.

Cognitive Vitality: Boosting cognitive performance and maintaining vitality even in demanding situations.

Neurological Wellness: Supporting the intricate functions of your brain's nervous system for a brighter future.

Stress Resilience: Strengthening your brain's resilience against the strains of stress. When you invest in this product, you invest in the well-being and resilience of your brain.
Vital Information:
No known side effects
Supplemental nutrition

All herbs are handcrafted

Each capsule contains 90 servings

Disclaimer: 

These statements have not been evaluated by the Food and Drug Administration (FDA). These products are not meant to diagnose' treat or cure any disease or medical condition. Please consult your doctor before starting any supplement program .
---
Share this Product
---
More from this collection