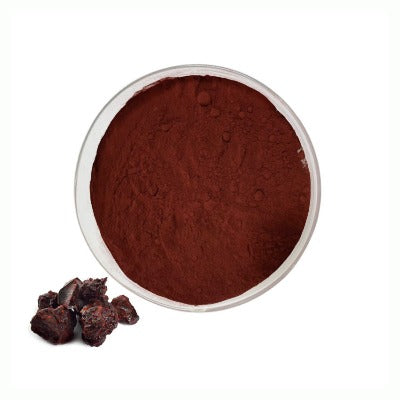 Dragon Blood Nutrition Health Formula Extract:20:1
Sale price
$29.00
Regular price
$59.00
Embark on a transformative journey with Dragon Blood Nutrition Health Formula—an extraordinary blend with a 20:1 ratio, sourced from the sacred essence of Sangre de Grado (Croton Lechleri). Born from the sap of a revered tree cherished by indigenous communities, this natural resin extract whispers promises of potential benefits. It holds the promise of supporting your gastrointestinal health, providing relief for abdominal discomfort, aiding in wound healing, promoting healthy iron levels, encouraging collagen synthesis, and fortifying your immune system.
Explore the exceptional benefits it offers:
Enhanced Vitamin C Effectiveness: Potentially optimizing the benefits of vitamin C for overall well-being.
Muscle Growth Support: Consider it as a potential ally for those aspiring to promote muscle growth and maintain muscle health.
Bruise and Blood Stasis Pain Management: Intended to explore potential benefits for managing conditions like bruises, blood stasis pain, and traumatic bleeding embolism.
Chronic Colitis Assistance: Potentially contributing to digestive well-being for individuals dealing with chronic colitis.
Menstrual Disorder Management: Considered as a potential option for managing menstrual disorders and supporting reproductive health.
Common Cold, Sore Throat, and Flu Aid: Delve into potential benefits for addressing symptoms of common cold, sore throat, and flu.
Blood Disorder Support: Considered as potential assistance in managing blood disorders, contributing to overall health.
Tuberculosis (TB) Management: Might be considered useful in the management of tuberculosis (TB) and promoting respiratory health.
Diarrhea Alleviation: A potential interest for those seeking support in managing diarrhea and digestive discomfort.
Digestive and Intestinal Health Promotion: Considered to potentially contribute to the well-being of the digestive and intestinal syst
Important Information:
Dragon Blood Extract 20:1
Supplemental Nutrition
No known side effects
Capsules: 40
Disclaimer: 

These statements have not been evaluated by the Food and Drug Administration (FDA). These products are not meant to diagnose' treat or cure any disease or medical condition. Please consult your doctor before starting any supplement program .
---
Share this Product
---
More from this collection