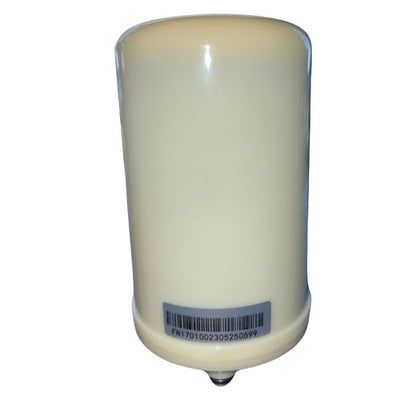 HG-N Premium Filter For Kangen Ioners
Sale price
$85.00
Regular price
$120.00
HG-N Premium Filter for Kangen water ionizers, a true masterpiece of water filtration meticulously designed to offer you pure and dependable water. Its state-of-the-art micro-filtration technology effectively eliminates 99% of particles, rust, sediment, and organic compounds, ensuring the highest level of water quality.
The HG-N filter is the ultimate choice for Kangen ionizers, setting a new standard with an impressive lifespan of up to 2 years or 6,000 gallons, whichever arrives first. It effortlessly fits the New Kangen Leveluk water ionizer, assuring that the water you savor meets the most rigorous quality criteria.
Created with unwavering precision and using top-tier materials, the HG-N High Grade Filter Replacement places the utmost emphasis on both safety and effectiveness. It proudly boasts 100% compatibility with Leveluk Kangen water ionizers, actively contributing to the maintenance of your ionizer's peak performance.
---
Share this Product
---
More from this collection