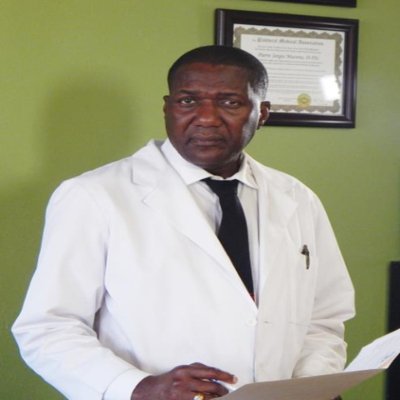 Get Your Health Back
Experience Holistic Healing for a Balanced Life
Are you ready to embark on a journey to nurture your overall well-being and feel your best? At Water Health Holistic Service Center, we are here to guide you toward a path of holistic wellness that may help you experience:
Discover the Transformative Power of Our Holistic Modalities:
Energy Healing Therapy: Immerse yourself in the soothing energy of our therapy, designed to promote a sense of inner harmony and balance.

Terahertz Frequency Therapy: Explore the potential benefits of terahertz frequencies, which may support your body's natural healing processes.

Electrotherapy: Consider the potential for relaxation and revitalization through our electrotherapy sessions.

Spiritual Wellness Therapy: Reconnect with your inner self, seeking clarity and a profound sense of inner peace.

Vibrational Therapy: Tune in to the harmonious vibrations that resonate with your unique needs, promoting a sense of wholeness.

Herbal Medicine: Discover the natural world's healing properties, tailored to your individual well-being.

Nutrition Guidance: Achieve your wellness goals with personalized nutrition plans that empower your body with nourishment.
Why Choose Water Health Holistic Service Center?:
Root Cause Exploration: We are dedicated to understanding the underlying factors contributing to your health, to support your overall wellness.

Comprehensive Approach: Our holistic modalities provide a holistic approach, addressing your physical, mental, and emotional well-being.

Empowerment: We empower you to connect with your body's innate healing abilities, allowing you to play an active role in your journey to well-being.
Don't hesitate to experience the potential benefits of holistic healing. Your journey to well-being and balance starts here, at [Your Holistic Healing Center]. Let us guide you towards a life of harmony, vitality, and inner peace.
Schedule a session today to take your first step toward well-being. Your body, mind, and spirit deserve the nurturing care we provide at [Your Holistic Healing Center]. Choose wellness; choose balance.
Important Information:

A consultation appointment is required

All services are private and confidential
★ Disclaimer:

The information displayed herein has not been evaluated and/or approved in any form by the Federal Drugs Administration.  Please follow the advice of your primary care doctor at all times.  Our service is not intended to diagnose, treat or cure. The information provided here is for informational purposes and we do not claim ownership thereof unless indicated otherwise.
---
Share this Product
---
More from this collection